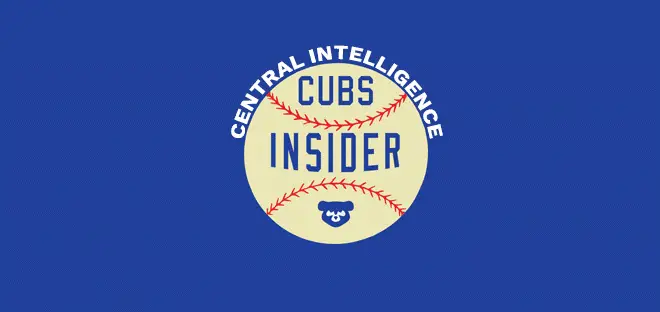 NL Central Intelligence: A Look Around the Division for the Week of April 22
There was a lot of movement from a certain team this week in the Central. Any guesses on which one I'm talking about? Here's a look back on what the past week held…
Pittsburgh Pirates
The Pirates are just hanging around. They currently sit in first place after a 4-2 week, boasting a 16-11 mark that is good enough to lead the division.
Trevor Williams looks to be on the verge of a breakout season. His 2.29 ERA is the best among the rotation.
No matter where Corey Dickerson goes, he just keeps hitting. His current slash of .323/.356/.505 is pacing the Bucs. Dickerson hit a walk-off home run on Thursday against the Tigers. What a steal after the Rays decided to move on.
Francisco Cervelli's career high in home runs is seven. He already has four in April and is on pace to shatter that high.
Chicago Cubs
Just like that, the Cubs are back near the top of the division (14-10), just a half game behind the Pirates. Funny what a little 5-1 week will do
Brandon Morrow has yet to blow a save or even give up a run and has been everything the Cubs have asked for.
Albert Almora Jr. sure can play center field. If there were any doubts about that…ask the Rockies.
Kris Bryant was hit in the face last Sunday and missed four games as a result. He somehow avoided a concussion, though, and returned on Saturday against the Brewers. Cubs fans breathed a sigh of relief.
St. Louis Cardinals
The Cardinals are at 15-11 after going 3-3 on the week and are now in a virtual tie with the Cubs and Brewers, just a half game behind the Pirates.
Mike Matheny must get his bullpen situation figured out. First there was a loss in extra innings against the Mets. Then on Friday, Greg Holland blew a three-run lead without recording an out and the Redbirds lost in extras. The bullpen was handed a 2-1 lead on Saturday and lost 6-2. Bud Norris is the only reliable arm right now, which does not bode well in the long run.
On the bright side, prospect Jack Flaherty returned from the minor leagues to start on Saturday and looked pretty decent. Five innings, three earned on just four hits.
Tommy Pham is showing last year's breakout was not a fluke. He is slashing .353/.461/.529 at the top of the Cardinals' order. That's good, right?
Milwaukee Brewers
The Crew went 3-3 and, you guessed it, are now tied with the Cardinals and the Cubs, just a half game behind Pittsburgh. The Brewers are 16-12.
Eric Thames had surgery on his thumb during the week. Thames tore the UCL in his hitch-hiking finger during Tuesday's game in Kansas City and is expected to be out 6-8 weeks.
Milwaukee's bullpen had a streak of 32 straight innings without allowing an earned run snapped on Saturday when the Cubs pushed two across in the 7th inning.
The Brewers have lost six of seven to the Cubs, four of which have been shutouts.
Cincinnati Reds
Cincinnati went 3-3 this week, but they still have the worst record in baseball at 6-21.
Good news, Reds fans: Joey Votto is heating up. He  has raised his average 37 points in a week and launched his first four home runs of the season on consecutive days from April 24-27. Over his last seven games, he is slashing .346/.500/.486. He's back to terrorize the rest of the league again.
It's time to worry about Luis Castillo. After being the Reds' best starter last season, he has pitched to an eye-opening 7.85 ERA this season. In 28.2 innings, Castillo has surrendered six home runs and a .304 opponent average against.
It appears Amir Garrett has found his role. Since moving to the bullpen, Garrett has pitched to just a 1.84 ERA and .235 average allowed with a 0.89 WHIP and 15 strikeouts in 14.2 innings. The real key, though, is the lack of walks. Last season, Garrett walked 40 in 70.2 innings as a starter. This season, he's handed out just one free pass in 15.2 innings. His talent is finally showing through.