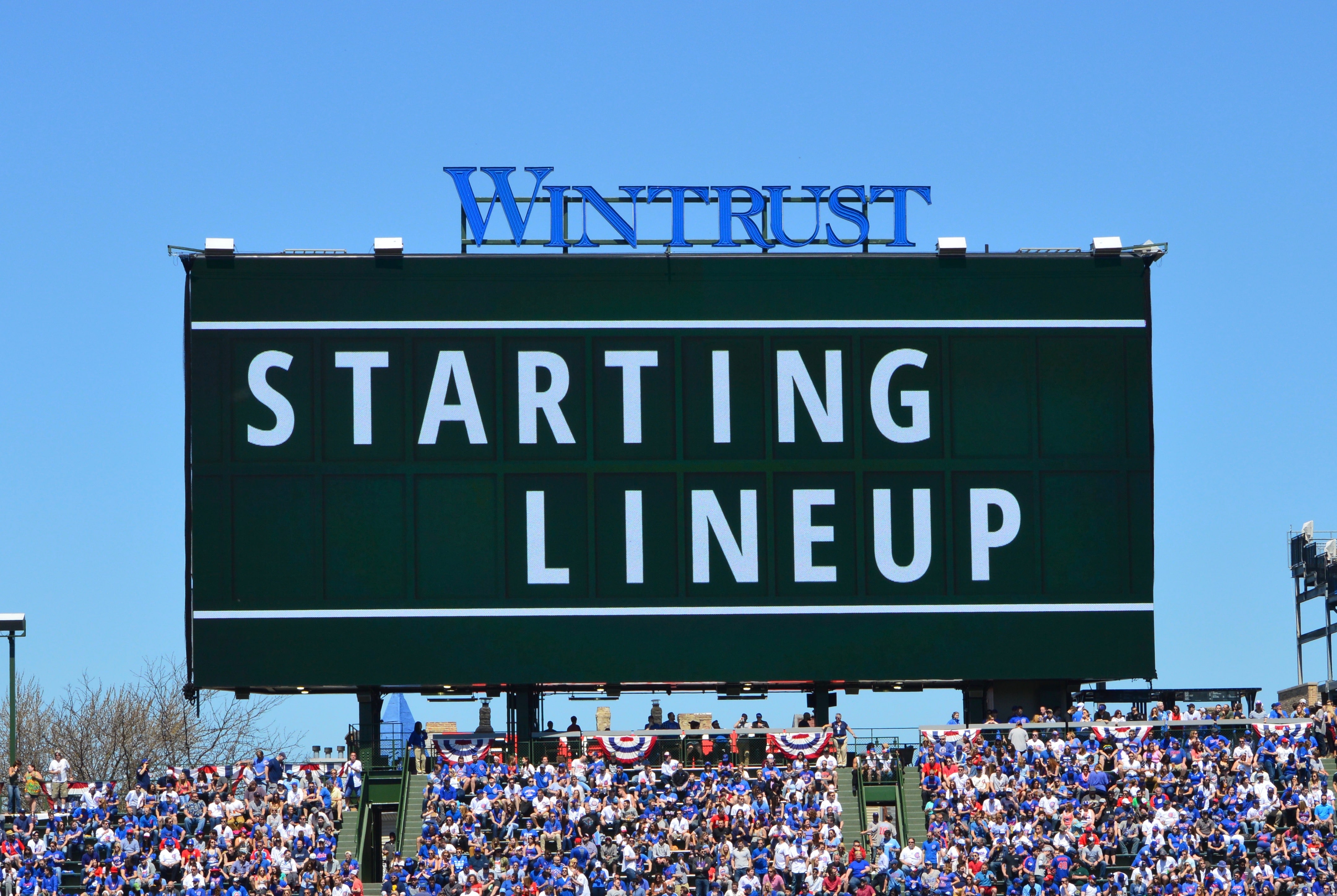 Chicago Cubs Lineup: La Stella at La Leadoff, Lackey Makes 'Debut'
In years past Cubs fans have come into Spring Training with way too many big questions about the starting lineup. Sometimes the questions were as broad as "who's going to start this year," while other times we were concerned about health, consistency, potential productivity (or lack of), you name it.
This year's big health question, Kyle Schwarber's knee, seems to have been addressed by his performance in the World Series. But if that wasn't good enough for you, I'm hoping you've seen this:
You want me on that wall! You need me on that wall! pic.twitter.com/LFvIMQqDOQ

— Cubs Insider (@realcubsinsider) March 10, 2017
Check that one off the list.
Next up is productivity, and that question comes in the form of Jason Heyward. I could spend a lot of time on this one — from new swing, to lacking results, to "hey, it's just Spring Training," — but the bottom line is that the Cubs won the World Series without his bat and I really hope he hits at least .250 over the season.
When you look at those questions — and please let me know if there's something else I'm missing — and then look at the things we do know at this point — like Kris Bryant, Addison Russell, Ben Zobrist,  Javy Baez, Anthony Rizzo, Jake Arrieta, Jon Lester, etc. — you'll see that the present is not very similar to the past.
The best thing about all of this is being able to sit back, relax, and watch guys like Ian Happ and Eloy Jimenez develop right before our eyes. Happ is slashing .407/.429/.741 this Spring, while Jimenez is slashing .346/.379/.654. They've both been beasts and they both continue to get plenty of playing time.
Happ gets the start toaday with Jimenez getting some rest. Of course, expect to see the latter out there around the fourth or fifth inning and, yes, that's a tacit warning to anyone sitting anywhere near the outfield lawn.
Big John Lackey will be on the bump for his second exhibition start, but first in an official Cactus League game (those pesky Italians don't count).
#Cubs lineup vs SD: La Stella 3B Almora CF Jay LF Contreras C Candelario 1B Szczur RF Happ 2B Kawasaki SS Hannemann DH

— Carrie Muskat (@CarrieMuskat) March 13, 2017