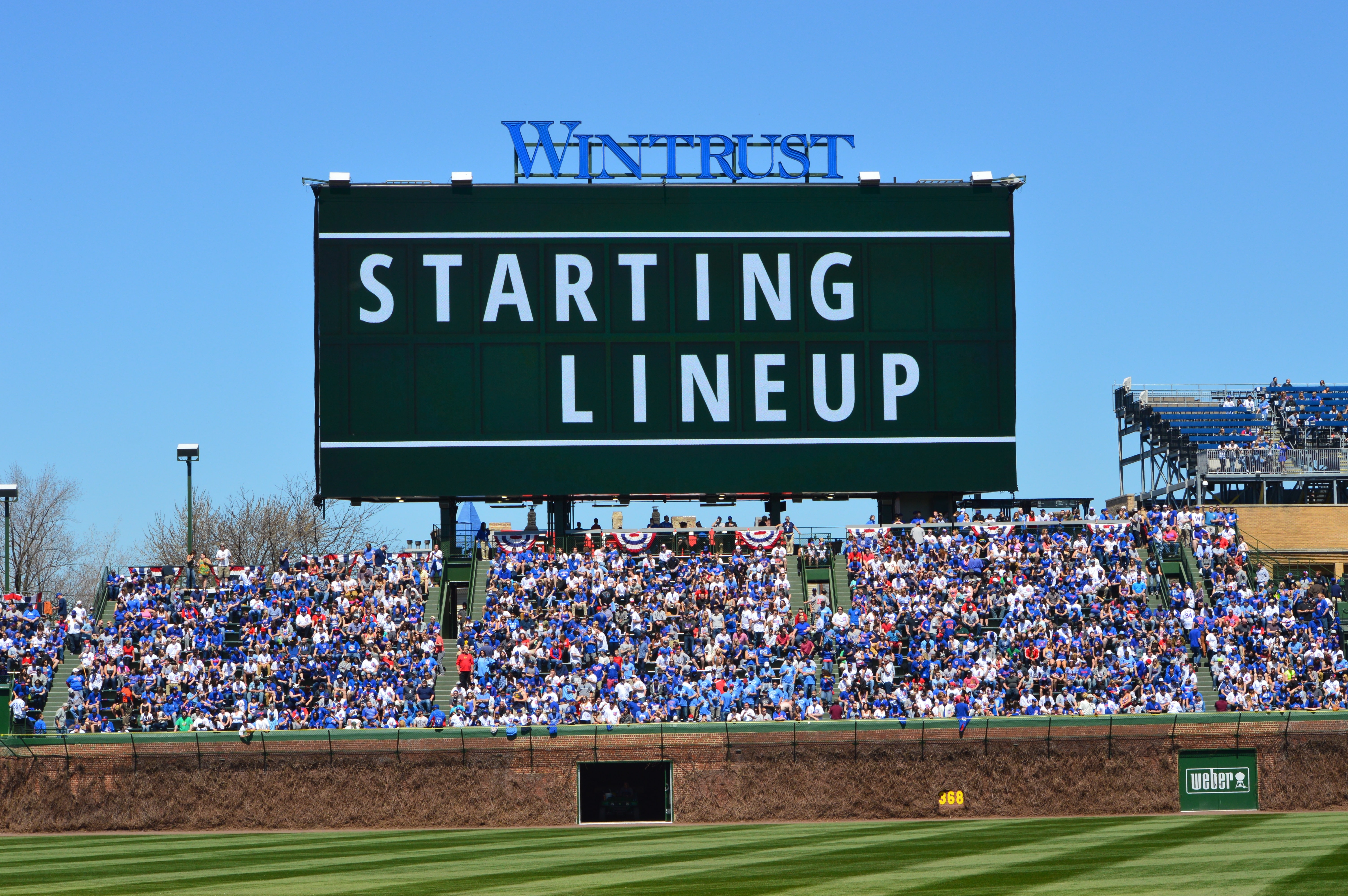 Chicago Cubs Spring Training Lineup: Heyward Leads Off, Baez at Second Base as Cubs Face Angels
It's raining in Phoenix right now so it's not clear if there will be an actual game today or not. If there is a game we're going to see a lineup with plenty of regulars once again. Although, similar to yesterday's game, we're likely to see each player for two at-bats, maybe three if we get lucky. And I just checked the forecast, which is saying that the rain is supposed to end around noon today. The upside is this:
 I know that's not the lineup but it is a very good reason for you to get to Arizona as quickly as you can because baseball is here for the next month and weather. And, as a bonus, if you do get here maybe you can attend the Cubs Insider meet up and raffle — proceeds from which will benefit Joe Maddon's Hazelton Integration Project — on March 18 in Mesa. It's going to be fun, I promise.
Now, back to the matter at hand.
Jason Heyward, who's upped the ante on his swing but hasn't registered a hit in Cactus League play yet, is in the leadoff position for the third time so far this spring. The idea is to get J-Hey as many at-bats as possible so he can continue to tweak his swing against live pitching. When you look at the side-by-side comparison of that first game versus last season, you can see a few minor changes, the biggest of which may be his hip rotation. That's true even when compared to what we were seeing early this spring in batting practice, which showed us much more pronounced changes.
In addition to Heyward, we get to see Kris Bryant, Anthony Rizzo, and Addison Russell — batting clean-up after that massive bomb he crushed yesterday — filling in 2-3-4 spots. The baseball ninja, Javier Baez, is also in the lineup today and playing second base which is a positive for all the world to see.
Newly acquired Alec Mills, picked up in a trade with the Royals earlier this month, will take the mound for the Cubs.
Here's the rest of the lineup for the Cubs today:
#Cubs lineup Heyward RF Bryant 3B Rizzo 1B Russell SS Montero C Baez 2B Almora CF Szczur LF Davis DH

— Carrie Muskat (@CarrieMuskat) February 28, 2017